Date/Time
Date(s) - 11/08/2018
7:30 am - 9:00 am
Location
Kiss Cafe\'
Categories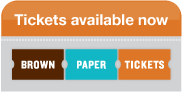 Do You Own your Business or Does it Own You?  An Open-Heart Panel Discussion on Mistakes We Made & Solutions We Found.
The road to entrepreneurship is exciting but also strewn with dangers and obstacles.  In this panel discussion, Santa Cruz County SCORE's team of experts will candidly share their vast experience in starting, growing and successfully exiting business ownership. Moderator John Yost will invite a discussion on four of the most essential keys to your success in business.
Creating comprehensive systems in all operations of your business with Karen Calcagno.
Building a strong team with Richard Hill.
Marketing your business adequately to reach your target customers with Pat Webb.
Being a self-aware leader to avoid burnout while building cashable equity with Patricia Bottero St-Jean.
Moderator: John Yost
John Yost is a Certified SCORE mentor and Business Instructor at Cabrillo College.  He has over 35 years' experience as an Operations Executive and Management Consultant.
Panelist: Karen Calcagno
Karen Calcagno, serial entrepreneur, has started, operated and successfully sold multiple businesses. Not everything was a win. She shares lessons gained from mistakes made, so you can avoid those potholes on your road to success. Calcagno is a Certified SCORE mentor.
 Panelist:  Pat Webb
Pat Webb is Certified SCORE Mentor who enjoys helping clients connect to their customers. He has a broad range of marketing experience including Business Planning, Product Planning, Business Development, and Sales. Throughout his career he has been involved in helping to launch new products/markets working with start-up customers as well as established multinationals.
Panelist: Richard Hill
Richard Hill is a retired City Manager with 36 years of senior executive experience and expertise in personnel and systems management. Hill is President of the Santa Cruz County SCORE chapter and a Certified SCORE mentor.
Panelist: Patricia Bottero St-Jean
Patricia Bottero St-Jean has 30+ years of experience in the trenches of business ownership.  As International Business Coach and speaker she advises individuals in transitioning from corporate to business ownership and to explore business models most suited to their goals and skills. She specializes in business plans for startups, valuation, growth, franchising and business exit. Bottero St-Jean is a Certified SCORE mentor.